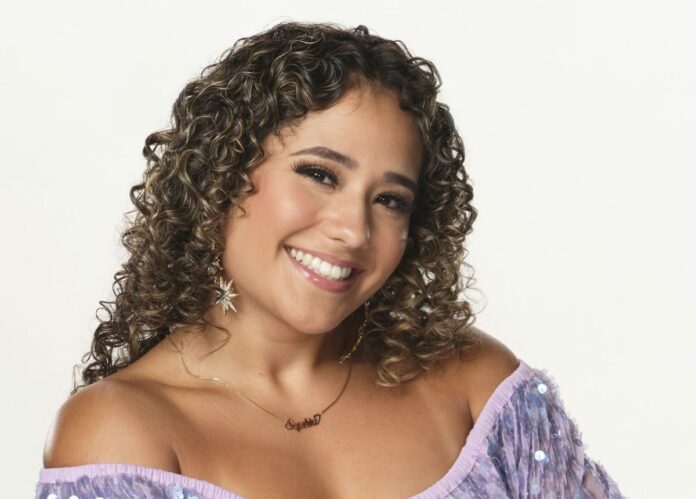 (Carolina Herrera/Chula Vista Today).- Sophia Hoffman, residente de Chula Vista, consiguió un lugar en el equipo Niall para la temporada 24 de The Voice al interpretar "Tell Me You Love Me" de Demi Lovato.
Después de no conseguir que los jueces giraran en la temporada 23 al cantar "Amor Eterno" de Rocío Dúrcal, Sophia volvió mejor que nunca.
"Siempre le decimos a la gente que regrese y que tal vez funcione", le dijo John Legend a Hoffman. "Ahora mira lo que pasó".
Esta temporada, Sophia, de 18 años, llamó la atención de dos entrenadores: Niall Horan de One Direction y la cantante country Reba McEntire.
"Acabas de decir que tienes 18 años, no puedo creerlo". "Había mucho más coraje y madurez de lo que esperaba", dijo Horan al referirse a la voz de Hoffman.
Sophia afirma que Jennifer Hudson, la ex entrenadora de The Voice, es una inspiración para su voz.
Sofía heredó el espíritu y la valentía de su madre, Hilda, quien creció en la pobreza en la Ciudad de México. Hilda se mudó a los Estados Unidos junto con sus padres cuando tenía solo seis años y Sophia está profundamente agradecida con su madre y su abuela por esto. Ella reconoce que su capacidad para perseguir el sueño americano se debe a la valentía, los sacrificios y el apoyo inquebrantable de su madre.
A pesar de sus problemas de aprendizaje, Sophia comienza su segundo año en la Universidad Estatal de Chico, estudiando relaciones públicas.