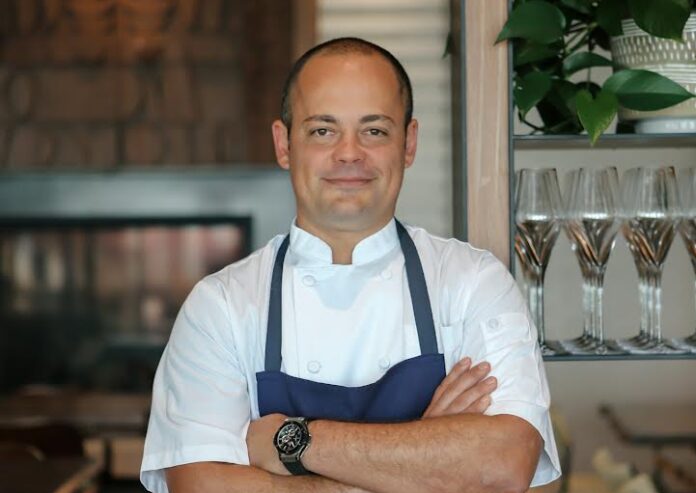 OCEANSIDE.- Mexican Chef Roberto Alcocer was recently honored with a Michelin Star for his exceptional work at Valle restaurant in Oceanside. This achievement places Alcocer in the company of only six other Mexican chefs who have received this prestigious recognition in the United States. The award was presented on July 18, and marks a significant milestone for the two-year-old restaurant.
Roberto Alcocer, a native of Baja California, is the head chef at Valle, the only Michelin-starred restaurant in Oceanside, California, and Malva, a well-known culinary destination in Valle de Guadalupe. With over two decades of experience cooking in various parts of Mexico and Michelin-starred kitchens in France and Spain, Alcocer has been a leader in Baja Mexican cuisine, creating lively and creative dishes that have become his signature style.
Valle restaurant offers a unique dining experience where Chef Alcocer combines his local cuisine and wine expertise with a seasonal, California-sourced menu. The restaurant's elevated setting contrasts modern Mexican dining and the laid-back vibe of Oceanside's surf and skate community.
The interview
¡Hola, chef! Thank you for making time for this interview, and congrats on such a great accomplishment.
You were recently awarded your first Michelin Star. Could you tell me how it feels and how your life has changed since?
I'm 39 years old, and this is the first of my dreams to come true, but this was not any dream, I had wanted this for the past 22 years, and for these past two years since we've opened Valle I've sacrificed so much to be able to accomplish this dream of mine. It brings validation to my art and consolidates a 22-year trajectory. This is the most significant award a chef can receive.
Regarding your other question, my life has changed drastically over the course of a couple of days. To simplify it, before the award, I used to work 12 hours a day, and now I work no less than 14 hours daily. But now I don't have to worry about work anymore. Since last Tuesday, I don't have to worry about money or looking for projects and investors.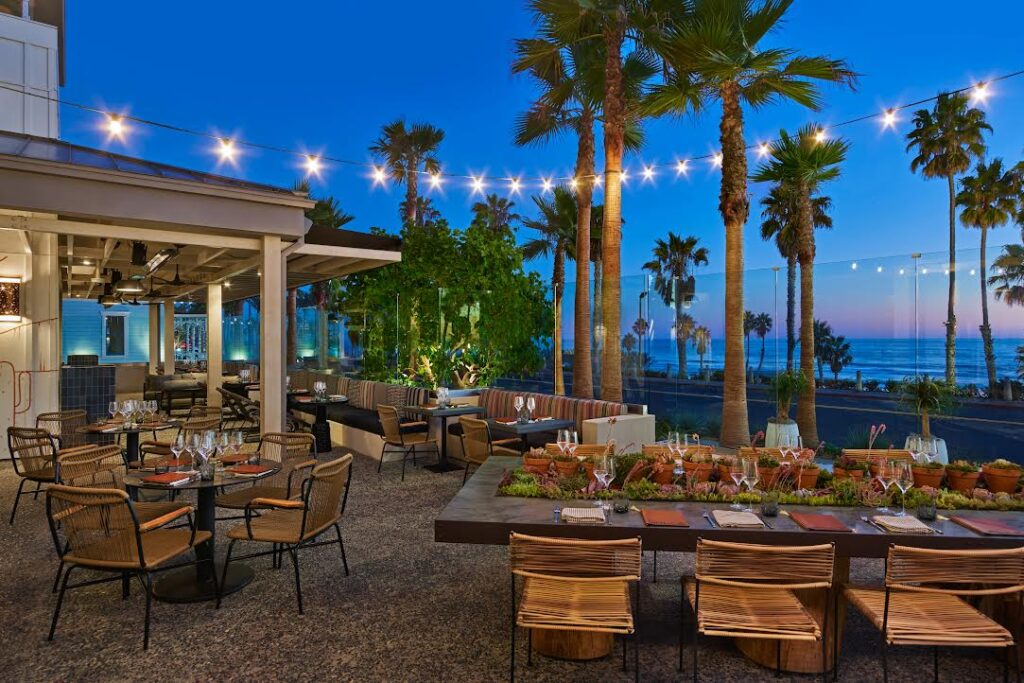 What led you to pursue a career as a chef?
As a young boy, I was keenly interested in food and loved eating well. I was also a curious child and would often search the kitchen for my dad's cheese box. My grandparents also influenced my love for food. Upon graduating from High School, I decided to pursue a career as a chef. Although my parents were not very supportive and suggested I find a more "real" job, I followed the philosophy of "do what you love, and you will be happy," which was frequently expressed in my household. Ultimately, I chose to pursue my passion and follow my dreams.
How did the idea of opening up a restaurant in Oceanside come to be?
In 2018, a manager from Mission Pacific Hotel visited Valle de Guadalupe and enjoyed my cooking. He offered me a consultancy position for their hotel restaurant. However, I proposed to be the main chef instead. My reasoning was that the Michelin Guide Book had announced their visit to California that same year, and earning a star had always been a dream of mine. I knew that to achieve this, I needed to be where the stars were. Consequently, the restaurant was opened in October of 2021.
As an 8-course fine dining restaurant, are there etiquette rules to be followed?
While dining at a Chicago restaurant, I saw a sign that read, "Come as you are," it resonated with me. At my restaurant, I don't require my guests to dress up because the quality of our food speaks for itself. Whether you're here for a special occasion, a romantic date, or a casual hangout with friends, our staff will take note and ensure you have the best experience possible. At Valle, we value your comfort and strive to provide a memorable gastronomic adventure.
At your restaurant, you offer a "Chef's Table," which is a private dining experience. Can you describe this experience?
At the Chef's Table, I enjoy gifting diners with a "milagro" – a symbol of gratitude and appreciation. This tradition originates from the southern region of Mexico, where individuals purchase a milagro as a token of thanks to a saint or the Virgin Mary for granting a wish. These tokens are then placed next to the saint's picture, a practice influenced by the Catholic faith. As someone who values my roots, I find significance in milagros and offer them to my customers as a sign of gratitude for choosing me, despite the availability of cheaper and closer alternatives. It's a miracle to have loyal customers, and I'm grateful for their support.
Your cuisine is known for being vegan-friendly; how did that come to be?
We conducted an interesting exercise at my restaurant, Malva, located in Valle de Guadalupe. We gathered everything we had in our fridge and garden, and to our surprise, we had around 35 different types of fruits and vegetables but only four types of animal proteins. Without even realizing it, we had become a vegan-friendly restaurant. We recently introduced an 8-course menu with both Surf n' Turf and vegetarian options. I always strive to cater to my client's needs and preferences when designing the menu.
On your day off, are you preparing a five-star meal? Or are you more likely to get some comfort food?
I am a fan of comfort food and enjoy the simplicity of drive-thrus. I do not want to cook on my day off, and I prefer to rest instead of having an 8-course menu sometimes.
Why did you name your restaurant 'Valle'?
I had a strong desire to bring a taste of Valle de Guadalupe to Oceanside. This beautiful location, known to locals as Valle, inspired me with its unique atmosphere and beautiful experiences. By sharing the name and promoting Valle de Guadalupe, we can encourage more tourists to visit Mexico and explore the area's excellent wineries, delicious food, and unique Airbnb's. In fact, working at Valle, I've even took some clients to experience it for themselves.
Is there a difference between your two restaurants, Malva and Valle?
There is a notable contrast between Malva and Valle. Malva is a renowned restaurant that has been operating for a decade, and since I solely own it, I can afford to take more risks. On the other hand, Valle is a relatively new venture that required a significant investment of four million dollars. Therefore, I need to be more cautious with Valle to ensure investors can recover their assets.
What's next for you in your career as a chef?
Well, now I have to maintain the star, as six restaurants won the Michelin Star this year, the other six lost it, so keeping it is a priority. Right now, I'm like a ballerina, and everyone wants to dance with me. Still, I've already gone through this rodeo before. I've met a lot of wannabe investors who promise the moon and the stars, so I have to stay grounded, analyze my offers, and, most importantly, keep working on making my clients happy.