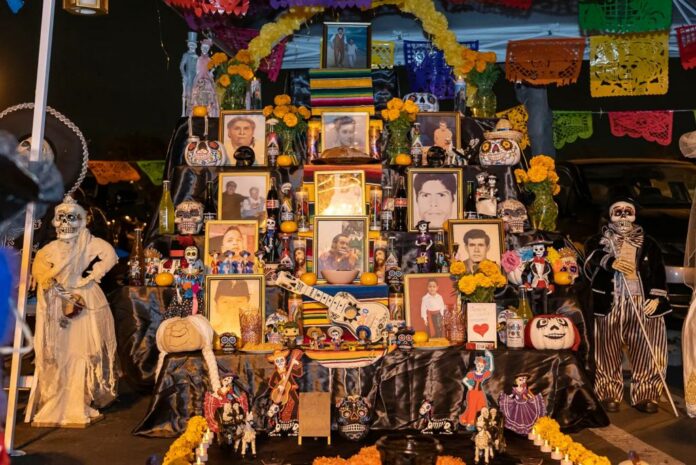 The highlight of the upcoming Día de los Muertos celebration at Terra Nova Plaza in Chula Vista is the Ofrenda display and contest
An advance contest entry is required to reserve a free space at the open-air shopping center for creating festive Altars with heartwarming displays of memorabilia, photos, favorite foods, and beverages to remember loved ones who have passed away.
The Altar Contest winners will receive $1,000 for the first prize, $500 for the second prize, and $250 for the third prize.
Entry to the Altar Contest is free! Request contest information and entry forms by email at cgonzalez@newmarkmerrill.com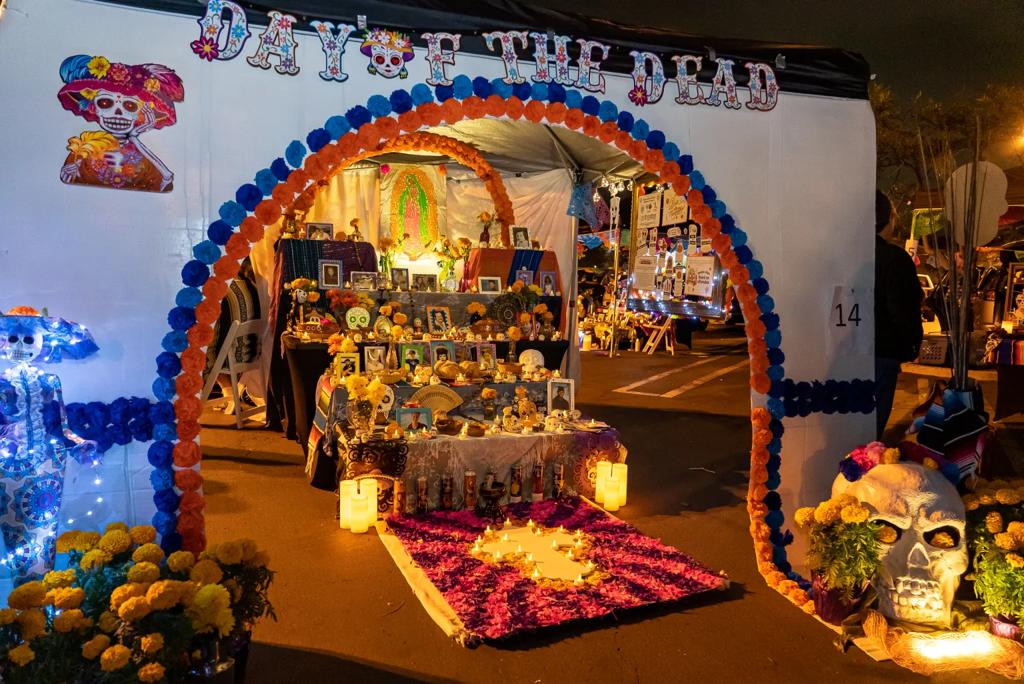 This cherished Hispanic holiday pays tribute to our loved ones who have passed away. The event will take place on Wednesday, November 1, from 7 to 10 p.m. at Terra Nova Plaza, located at 394 East H Street in Chula Vista, just off the 805 Freeway.
All activities at the event are free! The open-air shopping center will be transformed into a colorful holiday celebration with traditional Altar displays, live music, dancing, sugar skull face painting, stilt walkers, and more Day of the Dead activities.
The Herencia Mexicana Ballet Folklorico and La Perla Mariachi will provide music, song, and dance entertainment at the event. Attendees can also get a free sugar skull face painting, which is a traditional holiday activity to honor those who have passed away.
Attendees who post pictures (#diademuertosterranova) from the event will be entered in a random drawing contest for a chance to win Terra Nova Plaza merchant gift cards.
Visit Terra Nova Plaza 's Facebook page for info on Día de los Muertos on November 1 and other community events.