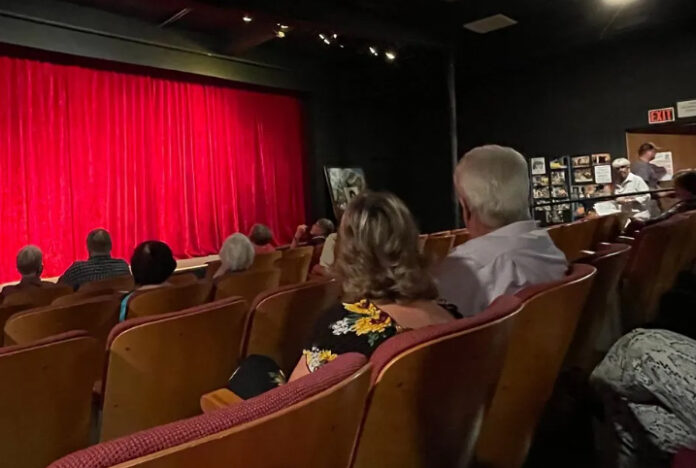 CARLSBAD.- La celebración del 40 aniversario del Carlsbad Community Theatre sucederá del 3 al 6 de agosto con la presentación de Seussical: The Musical. The Cat in the Hat que cuenta la historia de Horton, un elefante que descubre una mota de polvo que contiene los Quién, incluido Jojo, un niño Quién enviado a la escuela militar por pensar demasiado.
Bajo la dirección de Monica Hall y la coreografía de Dewey Decking, la puesta en escena lleva al público de la mano de Horton, cuando se enfrenta a un doble desafío: no solo debe proteger a los Quién de un mundo de detractores y peligros, sino que también debe proteger un huevo abandonado, dejado a su cuidado por la irresponsable Mayzie La Bird.
Con la dirección musical de JD Dumas, el elenco recrea momentos clave como cuando Horton enfrenta el ridículo, el peligro, el secuestro y un juicio, sin embargo, la intrépida Gertrude McFuzz nunca pierde la fe en él.
Esta historia, apta para toda la familia, muestra cómo, en última instancia, los poderes de la amistad, la lealtad, la familia y la comunidad son desafiados y emergen triunfantes.
El Centro de Artes Culturales de Carlsbad (Escuela secundaria de Carlsbad, 3350 Monroe St) dará la bienvenida al público la noche de apertura el jueves 3 de agosto a las 19:00 horas; y se mantendrá en cartelera el viernes 5 a las 7:00 p.m., sábado 5 a las 2:00 y 7:00 p.m., y el domingo 6 a las 2:00 p.m. Los boletos tiene un costo de 15 y 25 dólares. Más información en www.carlsbadcommunitytheatre.com/tickets.