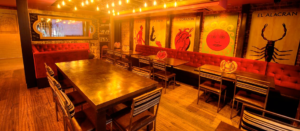 By: Jennifer Bustamante
You and your girls have had a long week of work and stress, running around, meetings, workouts and family demands, you absolutely need a Latinas Night Out. Sometimes it begins right at Happy Hour, and one of the best ones around town is El Chingon Restaurant Bar in the heart of the Gaslamp Quarter.  With a food menu at half off EVERYTHING, and five dollar Micheladas and Margaritas, you need to claim your girl time in this fun venue. Entrees include Nachos Libres, Elote A la Linea, and Bad Ass Fries; not to mention their specialty cocktails Pancho Villa, Zapata and Battle of Juarez. The crew is super fun and will make you feel right at home, they are friendly and the ambiance hits all the right Latina spots. And if you are the overachieving kind that works after hours, you can still head over to El Chingon where you and your friends will be able to dance the night away with some of the hottest DJ's in town, the music and friends bring you back to life and you are bound to recharge your energy. Every Thursday is RITMO Latin Night! Featuring DJ Dynamiq & Special Guest DJs playing Reggaeton, Spanish Trap, Latin Top 40 & Hip Hop, just what the doctor ordered.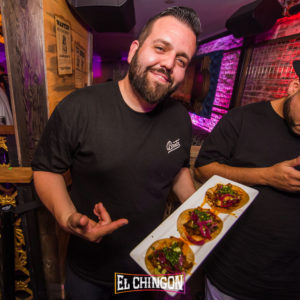 We love El Chingon for more reasons than one, not only is the food yummy but they are committed to giving back. They coordinated a fundraiser to help support the victims of the Mexico Earthquake a year ago, and they supported the premiere of the brand new season of Master Chef Latino with celebrity Chef Claudia Sandoval- a local icon.  Even though they've only been in business for just over a year, they jumped in with both feet making a statement bringing the Latino spice to our San Diego Downtown.
El Chingon Restaurant Bar
San Diego Gaslamp Quarter
560 Fifth Avenue, CA 92101