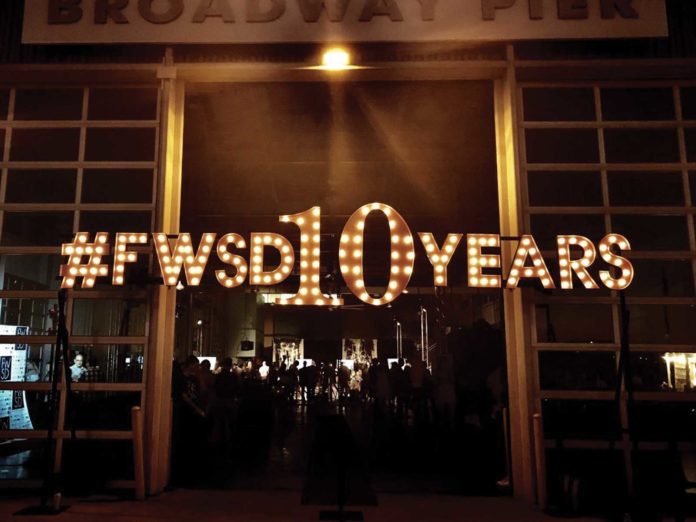 October showcased a week-long of one of the utmost prominent events in So-Cal and the only Bi-national fashion event in the world, Fashion Week San Diego 2017 (FWSD) – a synchronicity of hair and make-up artists, film, culture, and fashion emerged together to highlight a decade of the trending fashion industry in San Diego.
Entering a room in heels never felt more chic!
FWSD 2017 celebrated its tenth year anniversary! "10 years of celebrating women and young girls that are an inspiration and continue to lead the world. As we celebrate the past decade, I'm looking forward to everyone coming together and sharing their incredible talent on the runway and off. Our diverse backgrounds and stories are enriching and light up our lives. Seeing this originality channel make its way into fashion and art is truly a sight to behold." Said Allison Andrews, founder and director of FWSD.
This year the runway featured natural points of fashion created by 18 talented designers whose ready to wear fashion incorporated neutrals, prints, and glamour that reflected a boost of inspiration for the body and soul awaking the fashion spirit in all of our wardrobes.
On the front lines of FWSD 2017 people were not only talking about up and coming fashion trends but of the avant-garde regional cultural fashion exchange; successfully merged by the participation of various designers with different backgrounds and styles including Latina and Latino designers like BAZA, Hola Swim, Oseas Villatord, RACA Designs, and Saul Lizcari whose participation in San Diego's Fashion week infused the runway with edgy designs inspired by their culture to bring a unique style to the catwalk.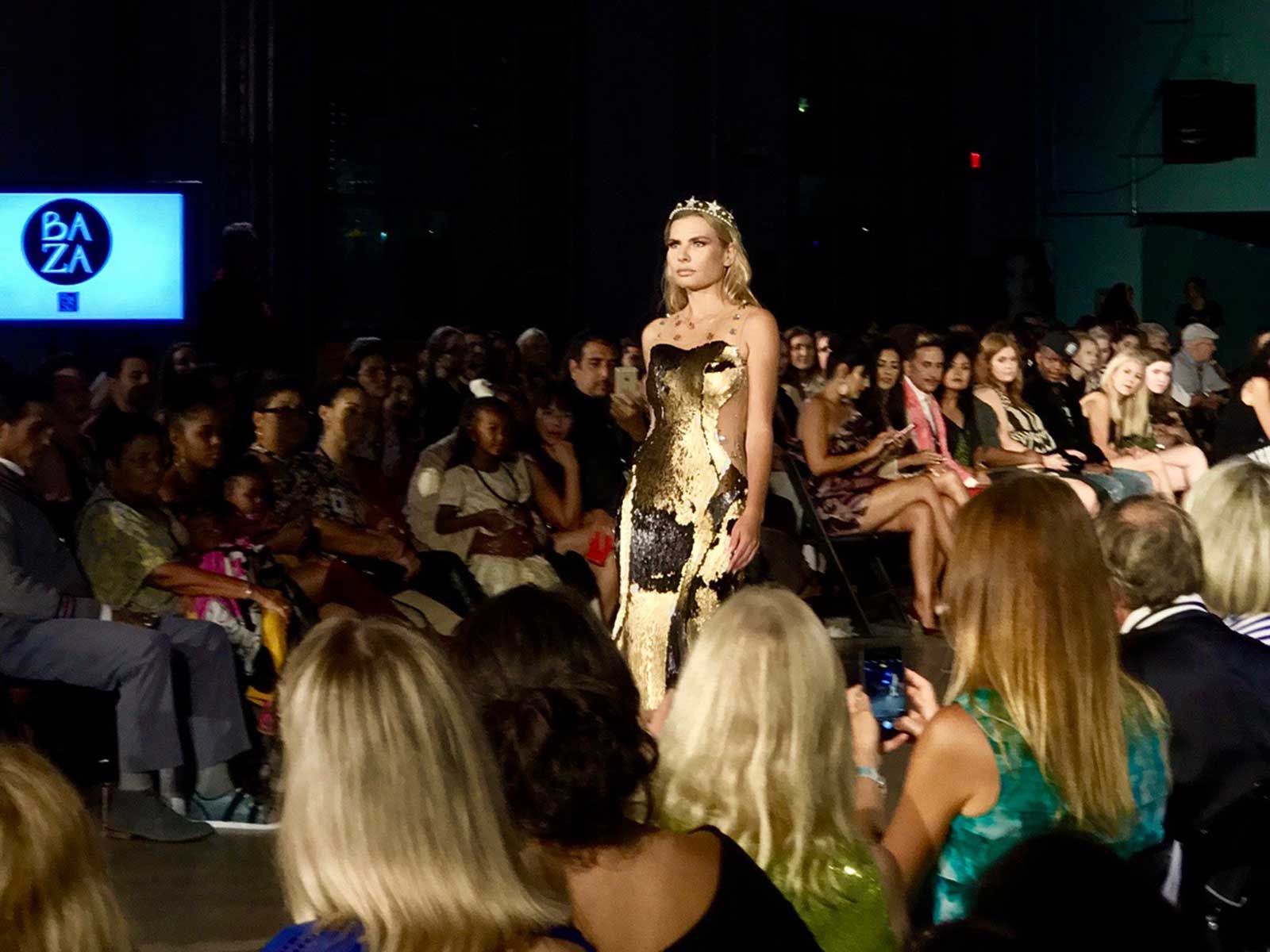 This cultural fashion exchange brought the past, present, and future of upcoming womenswear and menswear that highlighted the runway with pizazz, color, and freedom that stepped outside of the box to enhance, embrace, and encourage true beauty and a positive fashionable self-image.
The week culminated with a trunk show and award ceremony, recognizing the top three designers of this year's fashion week. After a year of hard work the Mexican designer Miriam Baza received the top designer award for FWSD 2017. The designer and creator of BAZA was born in Mazatlán, Mexico and began designing since she was 12 years old. Miriam Baza continues to pursue her dreams and passions of an haute couture atelier with the designs of her glamourous dresses are delicately hand made using tulle, lace, organza, with original embroidered details that only a creative artist such as Miriam could achieve.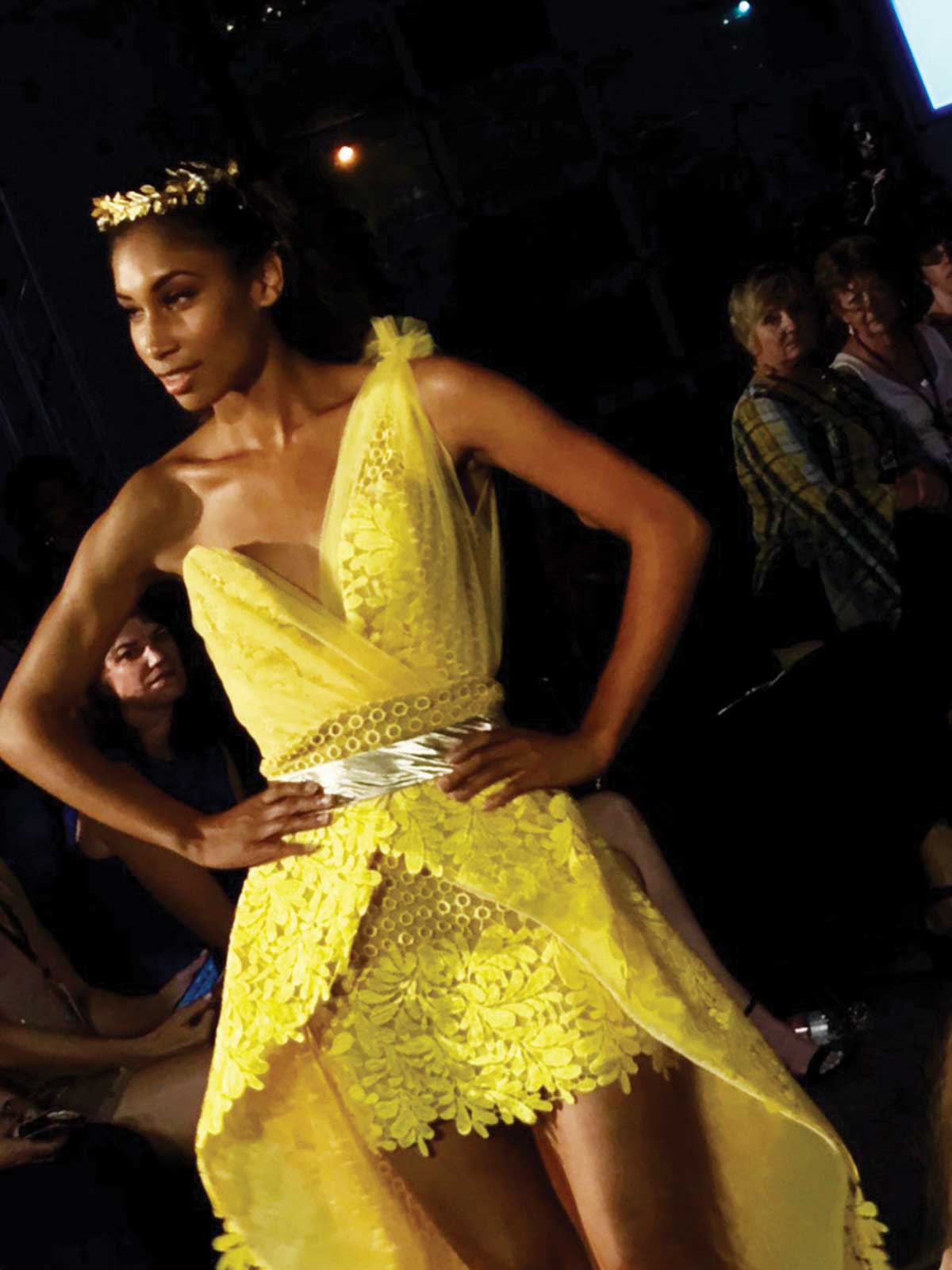 Fashion is on the rise in San Diego, FWSD 2017 truly captured the words of Coco Chanel "Fashion is not something that exists in dresses only. Fashion is in the sky, in the street, fashion has to do with ideas, the way we live, what is happening."
For more information about BAZA visit them on social media.
Instagram: Bazacouture
Facebook: Baza
Web page: bazacouture.com
For more information about FWSD visit fashionweeksd.com or download the app.