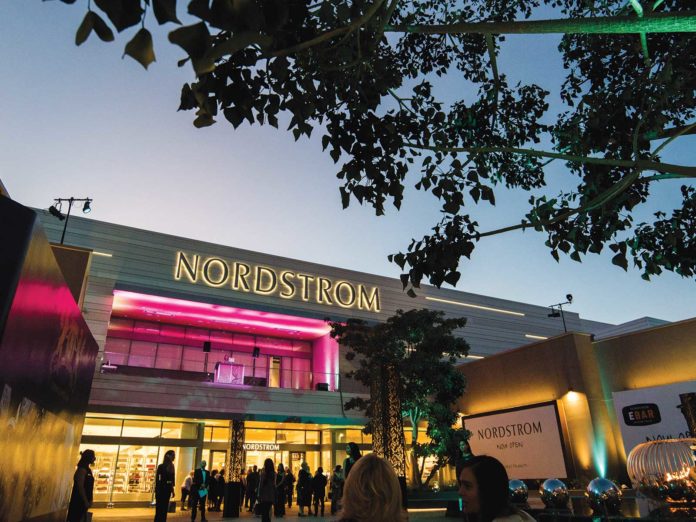 Lights! Cameras! Fashion! After endless months of planning and envisioning, Nordstrom La Jolla at UTC celebrated the opening of the relocated store. The opening of this iconic store welcomed guests with rows of perfectly gallant waiters with trays of rose champagne. The entire store was subtly surrounded by the sound of celebrity DJs Tony Okungbowa and Lindsay Luv spinning through the end of the night. The more than 1,400  distinguished attendees who came to support this unforgettable event enjoyed signature cocktails, sweet and savory bites, and the enchantment of friends old and new. A special treat of the event was a first look and the opportunity to shop the season's best styles before the store opened to the public- rotating fashion models stood in for mannequins presenting the newest looks for fall from Valentino, Marc Jacobs, Chloe, Alexander Wang, Proenza Schouler, Comme des Garcons, and Simone Rocha to name a few.
Get ready to be swept away!
The in-store opening gala raised over $140,000 to benefit local foster children through the work of non-profits Pormises2Kids and Voices for Children. The level and scope of this Gala could not have been possible without the dedication, attention to detail and true labor of love from Co-Chairs Patsy & David Marino, and Joan Waitt, accompanied by committee members Summer Albertsen, Michele Arthur, Patricia Brutten, Robin Carrier, Katherine Chapin, Lisa Corbosiero, Becca Craig, Vivianne Villaneauva Dhupa, Gina Ellis, Lisette Farrell, Karian & Tom Forsyth, Jennifer Greenfield, Abeer Hage, Dr. Lester Machado & Rob Pedersen, Deborah & Claude-Anthony Marengo, Jennifer Milrood, Jolene Perry, Kristi Pieper, Lee Posnock, Ramin Pourteymour, Demi Rogozienski, Susanne Rohrbaugh, Jill Skrezyna, Miriam Smotrich, Katie & Dan Sullivan, and Yolanda Selene Walther-Meade. Senior Vice President & Regional Manager for Southern California, Leslie Martin; and Nordstrom La Jolla at UTC Store Manager, Kathy Keegan were also there to welcome guests and celebrate a new era of retail.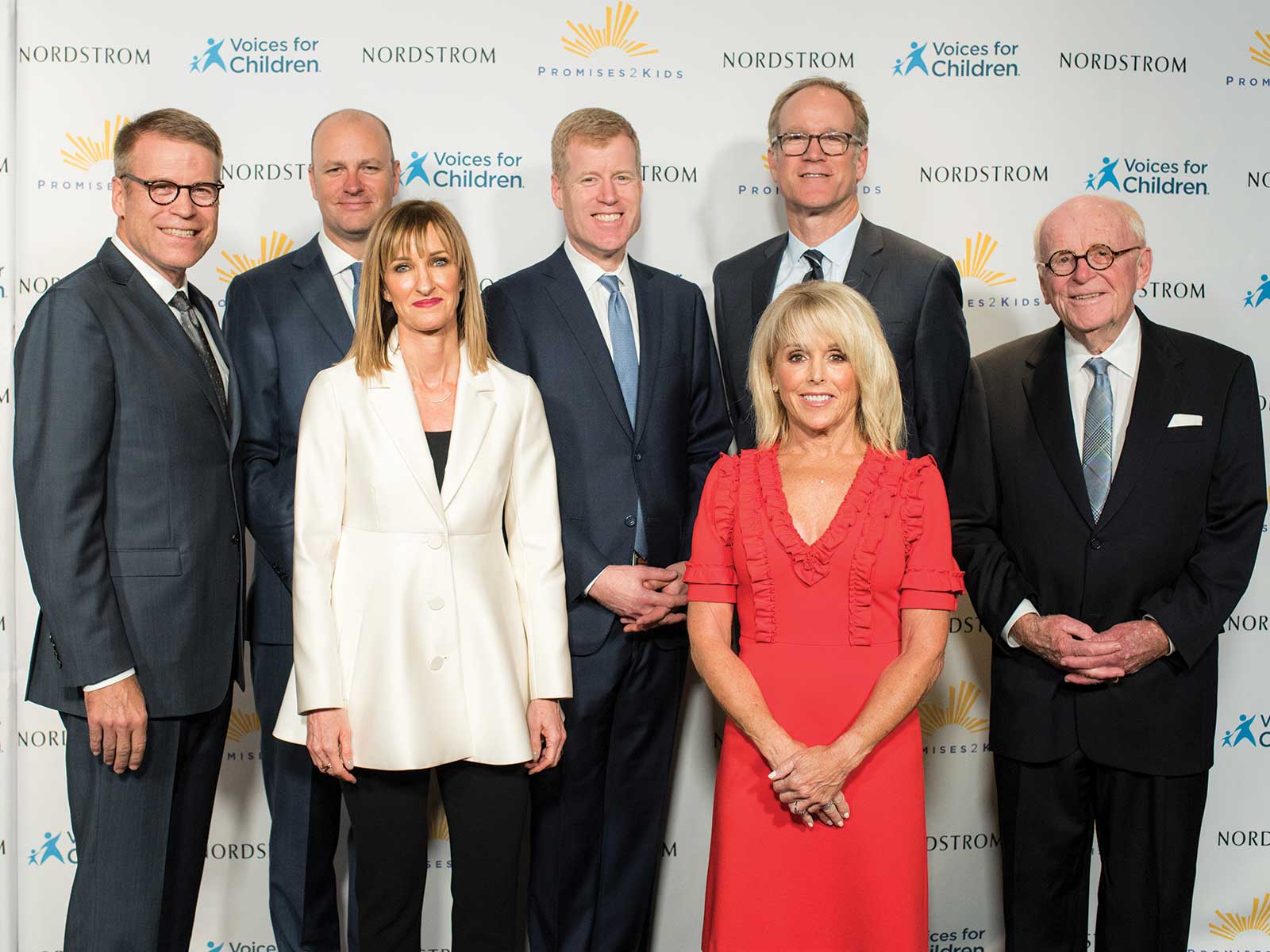 The store's modern design offers a whole new concept that is as delightful to experience as it is functional. The abundant natural light provides a classic look that embraces all your favorite brands and designers, the open space that flows throughout the store offers an expanded beauty department and a jewelry boutique that features unique trunk shows by world renowned artists with unique pieces not seen anywhere else.  Latinas will undoubtedly identify with the store's fashion conscious, socially engaged, and service focused driving force. We can't help but fall in love with Nordstrom's luxury brands and designers that embrace the Latina energy and fashion style. Their commitment to premium customer service, beauty and fashion concierge services, personal stylist, and caring family and business values have made Nordstrom an ongoing success in the world of retail stores.
The evening's highlight was, without a doubt, the presence of fourth-generation Nordstrom family members including now retired Bruce Nordstrom, Co-Presidents Blake Nordstrom, Pete Nordstrom, and Erik Nordstrom and President of Stores Jamie Nordstrom who proudly admired this milestone for their family business that once was but a small shoe store in Seattle. Bruce Nordstrom began working for the store floor at age 9 and was made President at the age of 30, he wrote his share of the Nordstrom story in his book "Leave it Better than You Found It", an understatement judging by the magnitude of this new store.