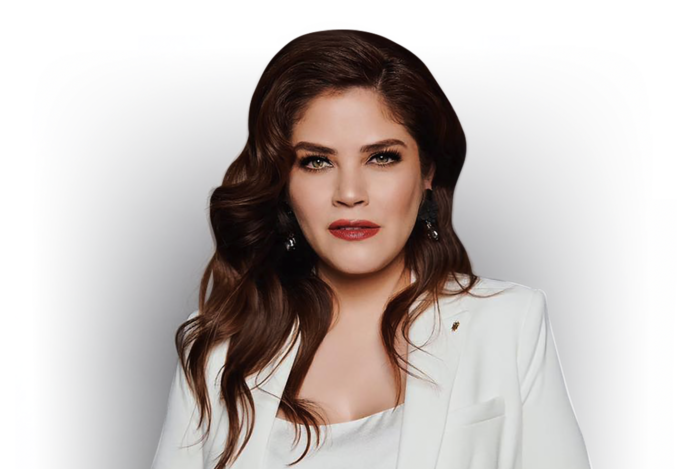 Who doesn't love a pair of classic, simple black pumps? Carolina Chavez' favorite pair of shoes is a staple of every working woman's closet. We often have more than one style in stock of the same simple design of a blac pump. Carolina shared with us her choice of favorite pumps and also gave us a glimpse of what is like to walk in them. She picked this pair because she believes that a pair of comfortable black shoes are essential, they never run out of style, when you are starting off in your career, you don't have a ton of options, that is your formal pair, the ones you rely on for every formal and non-formal occasion. It gives me a sense of profesional comfort to have a good black pair of shoes with you.
Born in Tijuana in the 80's Carolina has been at the forefront of the binational affairs that affect San Diego and Tijuana. This is not surprising as she was born into a family that raised her to have that binational mentality and multicultural vision. Coming from a hard working family, both her father and mother ingrained in her a strong work ethic and moral compass that drives her to always work harder than the rest. Since she began her professional career she has represented the interests of the border locally and nationally, and often as part of panels composed entirely of executive men that could intimidate anyone. However, Carolina reverts back to her basic upbringing, work ethic and resilience. "My dad used to tell me when I was a little girl that I would have to work triple as hard as a woman because I had a huge responsibility, because we were still living in those days in a society that limited women in their professional growth," she tells us. Because of this she has opened doors for herself and others in the public sector and the corporate world under the health insurance industry. As president of the Simnsa Foundation she has made an impact on regional communities in need through food and toy donations, as well as access to health services to those in need.
Today she has embarked on a new journey that has definitely challenged her, she is running for an elected position in the City of Chula Vista. "I have worked my entire life so that people who have been through challenges like me, and that are determined to make this society a better, safer and caring one, don't have to work triple as hard, don't have to swim against the current never reaching their goals." As a young woman the political road is not smooth, she's well aware of the biases and judgement that she faces. "I've had to deal with wrongful perceptions, people judging me based solely on an image of being too serious, too formal, too pretty and overall 'too young'. But I began my professional life at an early age and my experience is what strengthens me."
She shares with us that the biggest challenge is people's perception that she has been handed everything, but she does not come from privilege, she does not have a trust fund waiting for her. The inheritance that her parents have given her is the strong moral character, unbreakable determination and honest work. Much like her black pair of pumps, she holds her basic core values and carries them everywhere- formally and informally. To Carolina, her values go with everything, like her black pumps.