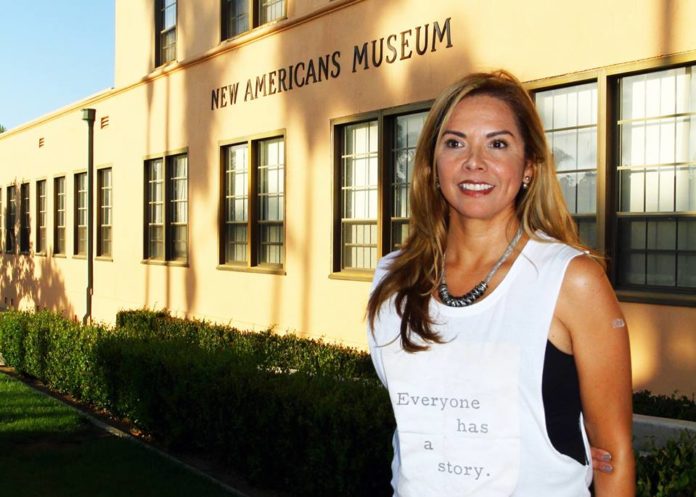 Binational Series: Immigrant Talks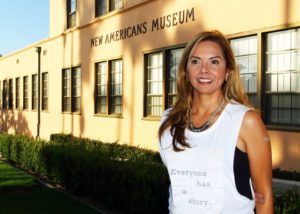 The New Americans Museum exists to celebrate, preserve, disseminate and understand the stories of our newest immigrants.  Their have made it their focus to be a catalyst for honoring America's recent past and future promise by providing inspiring educational and cultural programs to extol our diverse immigrant experiences. Their programming fosters public awareness of the values and strengths that immigrants bring to our nation through robust commissioned exhibitions, a fully accessible Oral and Digital Narratives Recording Studio and Archives Center, as well as thought-provoking panels, forums, and discussions to explore topics and issues of identity, resilience, displacement, diversity, and innovation as starting points to unleash the national imagination.The New Americans Museum is breaking ground by providing a space for immigrant women to talk about their stories, their achievements, and their contributions to the wellbeing of the United States through their series of Immigrant Talks "Inspiring Immigrant Women for a Brighter Future". The dialogue is intended to inspire and motivate other immigrant women to seek a brighter future and to substantiate the interactions between newcomers and native-born Americans.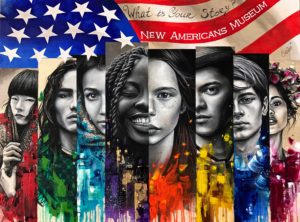 On April 25 Linda Caballero Sotelo was at the forefront of these talks and as the Executive Director of New Americans Museum, she believes in the power of civic engagement and storytelling, as tools for participation and exposure to arts & culture as powerful catalysts and mediums for the integration, inclusion, and celebration of multigenerational immigrant communities as part of the larger American fabric. She was born and raised in Tijuana, Mexico, truly binational, bicultural, multilingual Fronteriza who, as a child, crossed the border daily to attend school in San Diego: code, culture, and language switching forever shaping her world view that given the opportunity and no matter the naysayers, anything is possible.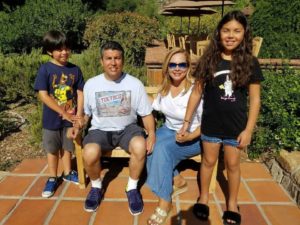 Her career encompasses over 25 years of professional experience as a senior level executive for high profile national and international projects and organizations. She has led the way by serving as President and Chief Executive Officer for the San Diego County Hispanic Chamber of Commerce; Director of Marketing and Corporate Communications for the San Diego Workforce Partnership, and as US Director of Projects overseeing exhibition logistics, budgets & residencies leading to the internationally acclaimed US/Mexico public art initiative INSITE '97 and InSite 2000. There she organized & collaborated in the development of over 80 original public art installations and educational exhibition-related commissions and works spearheading all logistics, budgets, curatorial & artistic residencies, and production teams. We CELEBRATE Linda for being a Latina without borders; personally and professionally all while fulfilling the wonderful role of mother and wife.